Congratulations to UF Emeritus Professor Tom Ankersen on winning the 2022 Nature Coast Champion Award from the IFAS Nature Coast Biological Station (NCBS) in December. The award recognizes his extensive work in supporting the conservation, restoration and management, protection of coastal and aquatic resources in Florida's Nature Coast, an area that encompasses eight counties bordering the Gulf of Mexico along the Big Bend region.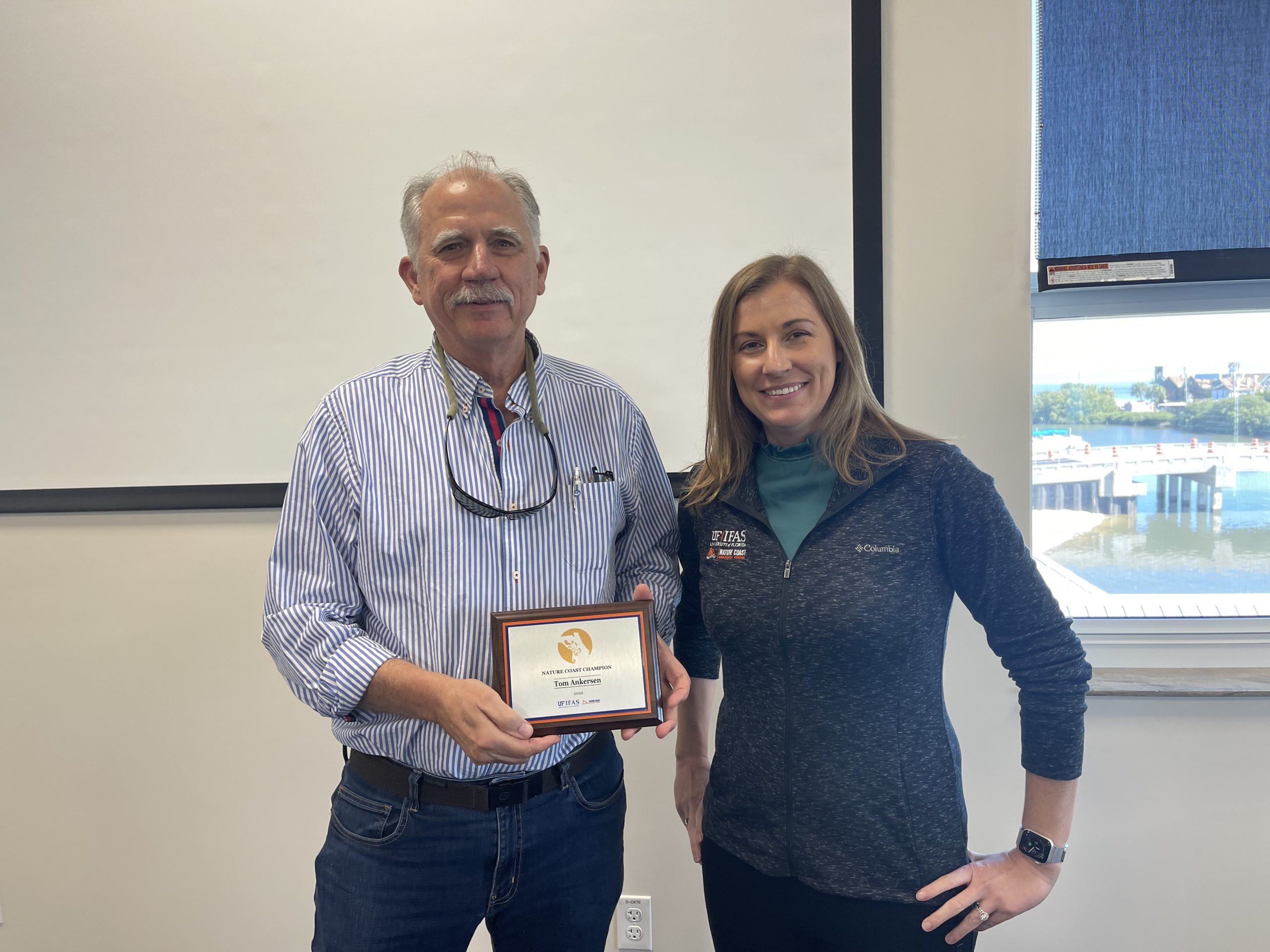 "It is hard to put into satisfactory words the immense influence Tom Ankersen has had on my career and me personally but, more importantly, the natural resources of Florida," said Savanna Barry, regional specialized extension agent at the UF IFAS Nature Coast Biological Station (NCBS). "Tom won the Nature Coast Champion award based on his decades of impactful conservation policy work in the Nature Coast region. But, more generally, Tom is a champion of the natural world."  
While his career has taken him around the globe, Ankersen has always returned to the Nature Coast, engaging students in policy work through the UF Law Conservation Clinic and the CCS Coastal Policy Lab. He gravitated toward the Nature Coast due to the relatively unspoiled quality of its natural resources, including expansive sea grass beds, oyster flats, salt marshes, and coastal springs. Its coastal communities are bona fide working waterfronts that often lack the resources to tackle the big science and policy issues that confront them, and the proximity to UF and a world class marine biological station are a big plus. In addition, Ankersen notes that the Nature Coast lies at the tip of the spear for climate change as its waters become increasingly tropical, making it an ideal laboratory for policy innovation.     
Among his many achievements, and with continuing support from Florida Sea Grant, Ankersen and his students helped the community of Cedar Key's aquaculture industry gain equitable tax treatment and worked with Florida Sea Grant and the NCBS to create an island-wide master plan for living shorelines.  
Other recent efforts included work with the city of Crystal River to manage the global ecotourism interest that manatees have generated for the area, and the development of an innovative Strategic Marine Area Plan for Hernando County with NCBS Director Mike Allen and Barry.   
Ankersen also served on the advisory committee for the Nature Coast Aquatic Preserve Management Plan, where he worked with Barry and others to push the envelope on how aquatic preserves are managed with significant support from recreational fishing communities.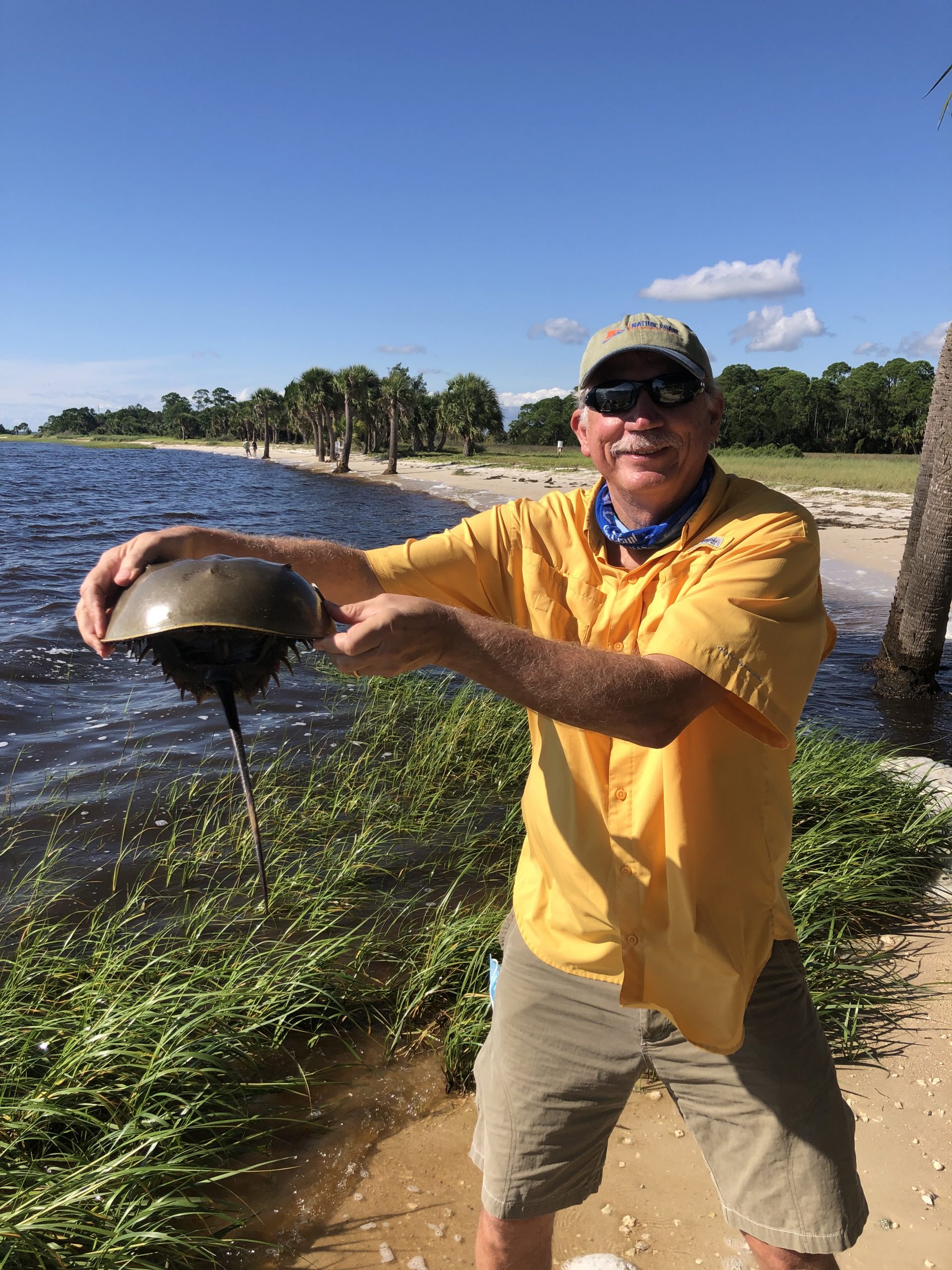 Although he retired from UF as a law professor in 2022, Ankerson continues to strongly support coastal conservation. "I'm committed to the CCS mission and Christine [Angelini]'s leadership in doing that," said Ankersen. "In my last year and a half as a law professor, I got approval from my Dean to partner with the Herbert Wertheim College of Engineering to set up a coastal policy program within CCS."   
Through the years, Ankerson has been a positive influence on those around him, according to Barry. 
"Tom Ankersen does not hang back for the big grant to materialize before taking action. He martials the resources at hand to amazing effect and through his collaborative and approachable demeanor is often able to multiply resources and personnel after a project is already underway. This nimbleness and willingness to act, a penchant for identifying the right place at the right time, and an ability to inspire others into action have combined to result in a staggering career and unforgettable legacy. You do not have to look far to find Ankersen acolytes all across Florida's law and policy sectors (and beyond). I count myself among the lucky to have worked with Tom. There are still many places we need his brand of conservation policy."