Congratulations to Britney Hay, winner of a 2023 National Science Foundation Graduate Research Fellowship Award, a prestigious and highly competitive fellowship that helps support outstanding graduate research across the country. With this support, Hay, who's a doctoral candidate in Environmental Engineering Sciences, will advance her research on mangrove ecology and coastal restoration, and hopes to apply this knowledge to conservation efforts in small developing island states.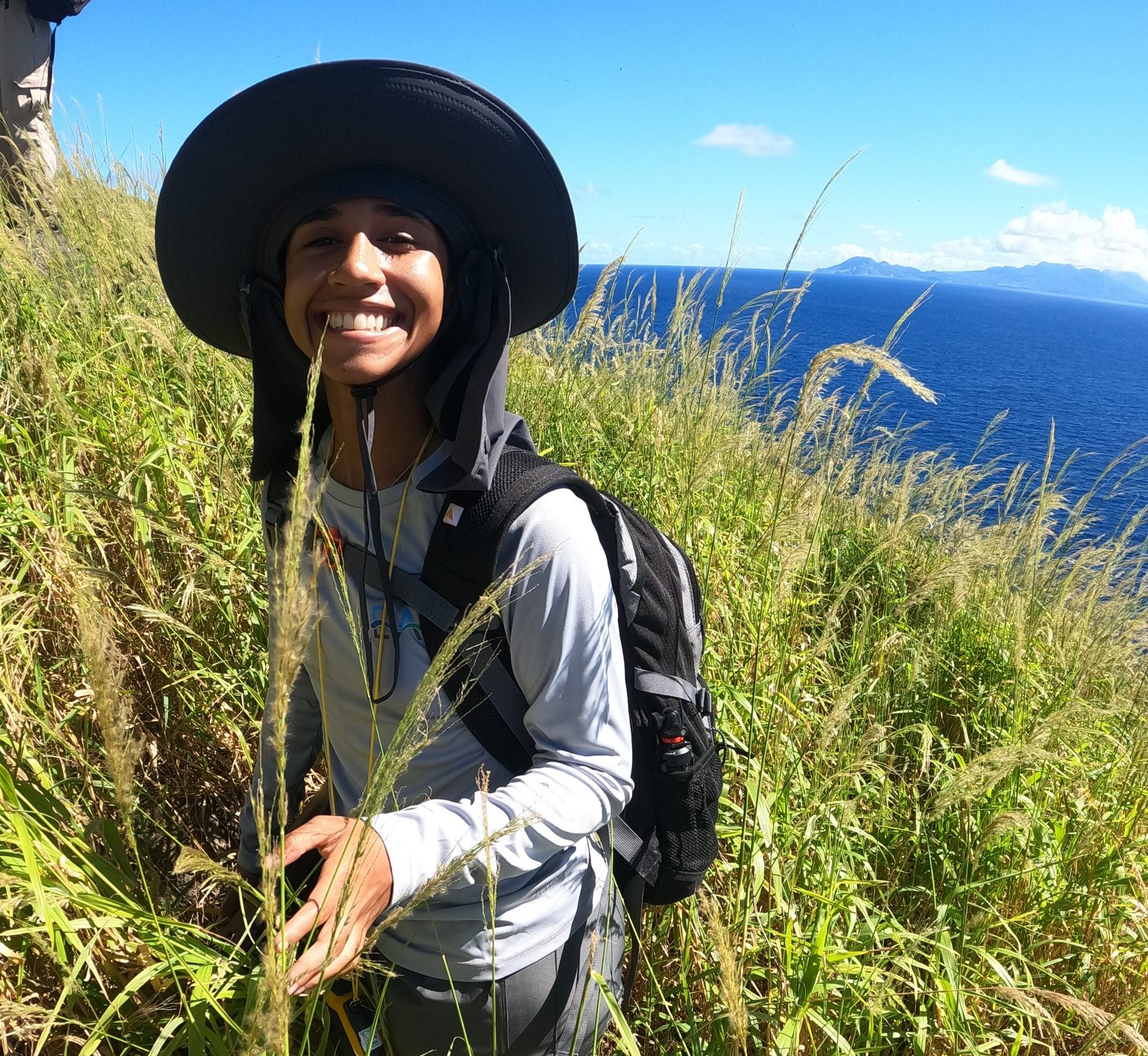 "I pursue science because I think it has the ability to change the lives of people," said Hay. "Working in conservation and ecology seems directly relevant to people, especially minority groups, who perhaps have the least input into what's happening environmentally. That's the most exciting part to me, doing something that I know is useful."  
Hay investigates how mangroves, which provide vital coastal protection from natural disasters, prevent erosion and maintain water quality by filtering pollutants, respond to elevational changes in salt marshes at different life stages. She is also exploring ways to bolster mangrove restoration efforts by planting mangroves and using thin layer placement, which is the addition of a layer of sediment on a marsh to raise its elevation. 
Working at the nexus of ecosystems in the United States and the Caribbean, Hay champions the importance of studying island states, which are often overlooked in conservation, and giving local communities a voice. Ultimately, her goal is to apply her research to conservation efforts in island states and to elevate global recognition of the Caribbean's ecological significance. 
"I worked in community engagement through citizen science initiatives in my home country, Antigua and Barbuda, for about two years and that's why I wanted to come to graduate school. I wanted to tailor my research in a way that is directly relevant to developing island states," said Hay. "Working in conservation, there's a need for more local experts who can identify challenges and address them in a way that is locally relevant and respectful of the culture, people and communities." 
Being honored by the National Science Foundation makes her feel elated and proud, said Hay. At the same time, she recognizes the invaluable role of those who have supported her journey, including her advisor Andrew Altieri, Ph.D., lab mates, the Center for Coastal Solutions team, colleagues from Antigua and Barbuda, family and friends.  
"I feel lucky to work with Britney, who represents an emerging influential movement of innovators and leaders whose view of challenges, and action towards solutions, transcends borders for a truly global approach," said Andrew Altieri, Ph.D., assistant professor in the Engineering School of Sustainable Infrastructure and Environment. "I see her developing her expertise working at an important biogeographic boundary here in Florida that is shifting because of climate change, and then applying her knowledge to Antigua & Barbuda and other regions facing similar threats." 
Read more about Hay in this student spotlight.