Their lifelong love of the ocean inspired Lindy and Scott Hearne to take action in partnership with CCS to help conserve it for future generations of Floridians. 
For Lindy and Scott Hearne, the perfect day in Florida starts with a walk on the beach in the morning and ends with a sunset cruise around Siesta Key, an island located on the Gulf Coast near Sarasota, known for its white quartz sand and warm turquoise waters.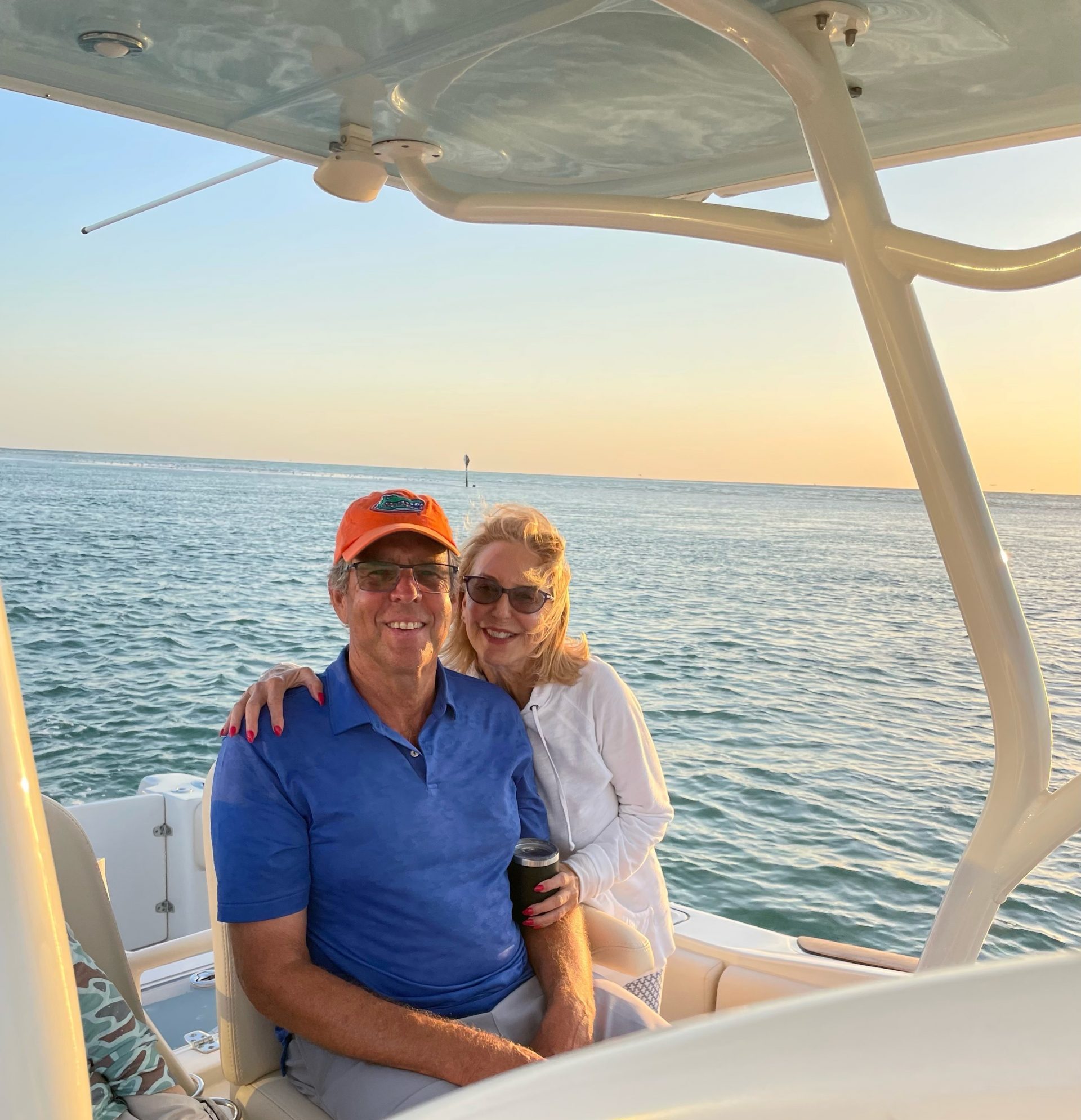 The Hearnes' affinity for the coast goes back to childhood.  Scott grew up in Miramar, in southern Broward County. On weekends and holidays, his family would pack up the car and head down to a place they had in Tavernier, just south of Key Largo, Florida. As a kid, Scott was always in, on or by the water, and loved nothing more than heading out on the family boat to go fishing, water skiing and diving.  Meanwhile, about 600 kilometers north of Miramar, Lindy was growing up inland in Barnwell, South Carolina, spending summer vacations with her family at Edisto Beach, located about 45 minutes from historic Charleston on the Palmetto State coastline. 
When he finished high school, Scott followed his brother Kevin, who was four years older, to the University of Florida, where he completed a Bachelor of Science in Chemical Engineering, and cheered for the Gators at football games on weekends. He and Lindy met during an excursion to Columbia, South Carolina, where she was studying business at the University of South Carolina and have been together ever since.  
After college, Scott and his brother struck out for Fort Collins, Colorado, where they launched a successful construction business, and lived for the last 27 years with their families. Like many Gators, Scott and Lindy, who is also a Gator fan, returned to Gainesville over the years for games and to visit friends, and also visited the Florida coast regularly, lured by the sunny skies and warm waters, and to escape from the cold Colorado winters.  About 12 years ago, the couple bought a house in Siesta Key where they enjoy life on the coast for seven months of the year, heading back to the mountains in Colorado in June for some mountain biking and hiking and cooler climes. 
Transforming concern into impact
Since moving back to the Sunshine State, the Hearnes have experienced several red tides and fish kills and felt motivated to contribute to efforts underway to combat these and other environmental issues affecting Florida's coast. In 2022, the brothers sold their business, and Lindy and Scott began exploring ways to support coastal conservation.   
"Back between when I was a kid and when I left Florida in my 20s, I saw Florida Bay pretty much die," said Scott. "We kept in touch with my buddy Will (William Cirioli, B.S. CHE, '80) who started sending me the newsletters for the Center for Coastal Solutions. That got us interested in the work the University of Florida was doing on these algal blooms and fish kills that were happening." 
The couple was drawn to the research of David Kaplan, Ph.D., an associate professor in the department in the Department of Environmental Engineering Sciences, whose modeling work is helping to better predict and prevent red tide and other harmful algal blooms. 
"We were impressed by David's expertise in water modeling and his knowledge about rivers and aquifers from the top of the state all the way down, his passion for the Ichetucknee and Caloosahatchee rivers, and his work on red tide," said Scott. "Red tide's been an issue for us and all the people we know down in the Keys.  Using computer modeling for predicting the intensity of red tide is going to be helpful in warning people when they are happening, and hopefully in the future helping them to mitigate it."  
Leaving a legacy and making a difference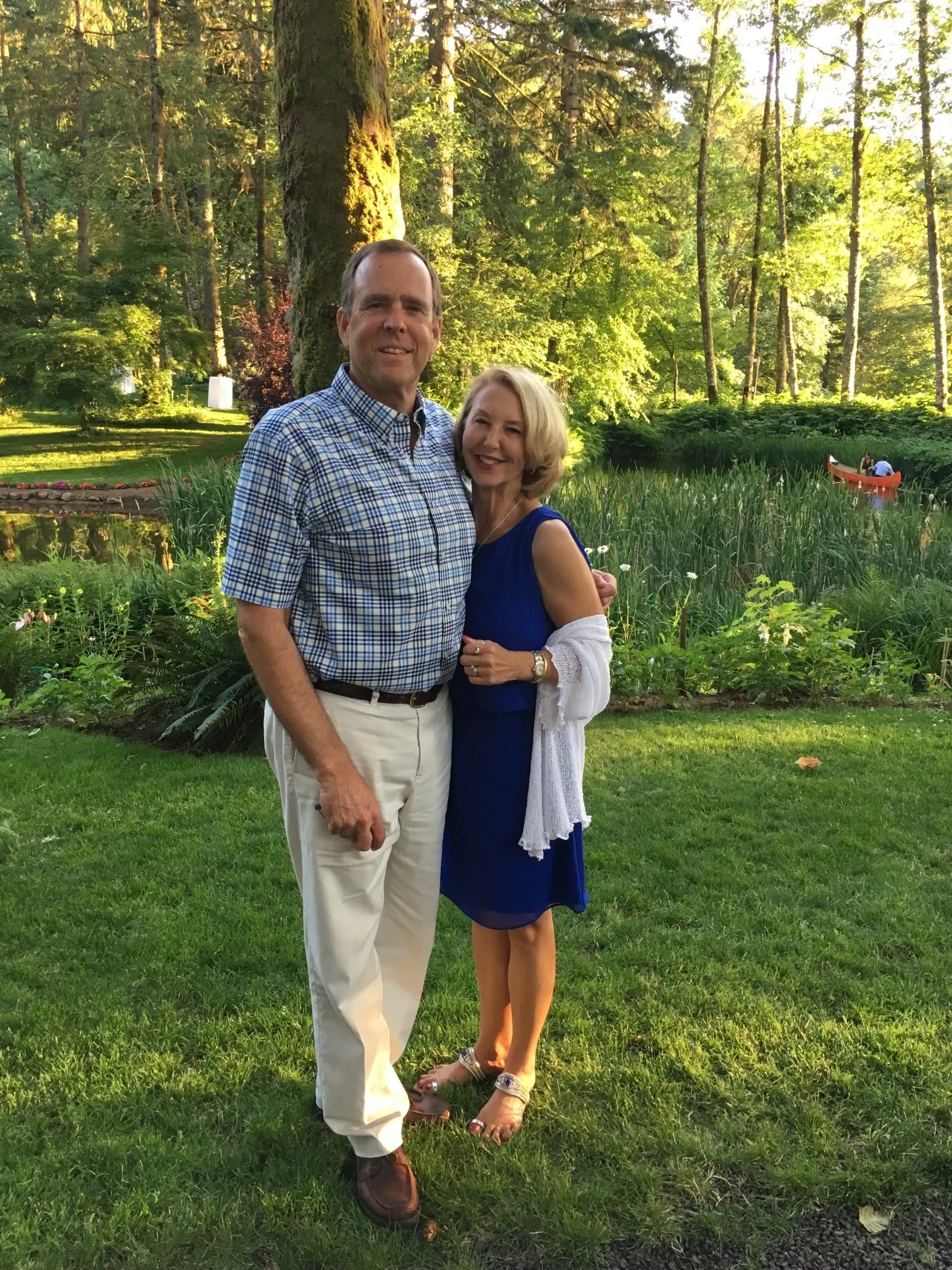 In 2022, a gift from the couple established the Scott and Lindy Hearne Rising Star Professorship in the Engineering School of Sustainable Infrastructure and Environment (ESSIE). The Hearne Professorship supports faculty in the Center for Coastal Solutions, which they hope will sustain this catalytic research into the future and make a difference. 
"We hope our gift will be something that attracts and sustains the quality of professors at UF and enables David to do more research and bring on more graduate students to help do that research," said Scott. "You guys are passionate about what you do, and we feel great about where the work is going."  
Their generosity gives Kaplan and his students greater flexibility to pursue novel research directions and rapidly respond to emerging water quality challenges. 
"This type of support is so important to keeping our research efforts nimble and responsive, and provides my students with invaluable research experiences and the opportunity to travel to share their work across Florida and beyond," said Kaplan. 
The Hearnes' choice to give to the University of Florida was also influenced by its long-standing history and stellar reputation as a research institute.   
"The University of Florida is a great place to leave a legacy to carry on, and the Center for Coastal Solutions is a good place to focus your energy if you want to help improve the environment and you are able to help financially," said Scott. "We got involved because we wanted to help our environment and we thought that was a great way to do it." 

The Hearnes view CCS as a nexus in the state for "coalescing the different parties and stakeholders and being a central point of contact for funneling resources in the right directions." Supporting the efforts of the center and other organizations, such as Captains for Clean Waters and Mote Marine Laboratory, which focus on different aspects of coastal research, education and conservation in Florida, gives the Hearnes a sense that they can make a difference, which they hope will inspire others to get involved. 
"You have a lot of people, especially when there are bad things happening like the red tide where we live, that like to complain about it because they don't know what to do about it or because they don't think they can do anything, which is not true," said Lindy. 
Finding hope
Lindy's hope for the future is that researchers and managers will find a way to lessen or "stop the red tide."  
"What gives us hope is folks like you guys. Knowing the university is putting effort into making Florida a better place, and having passionate people like your crew working with partners in the public and private sector is hopeful," said Scott. "Our hope is you can continue and are able to do more." 
We are deeply grateful to Lindy and Scott Hearne, and to all our supporters who are making a lasting contribution to the Center's work toward keeping our coasts livable for the future.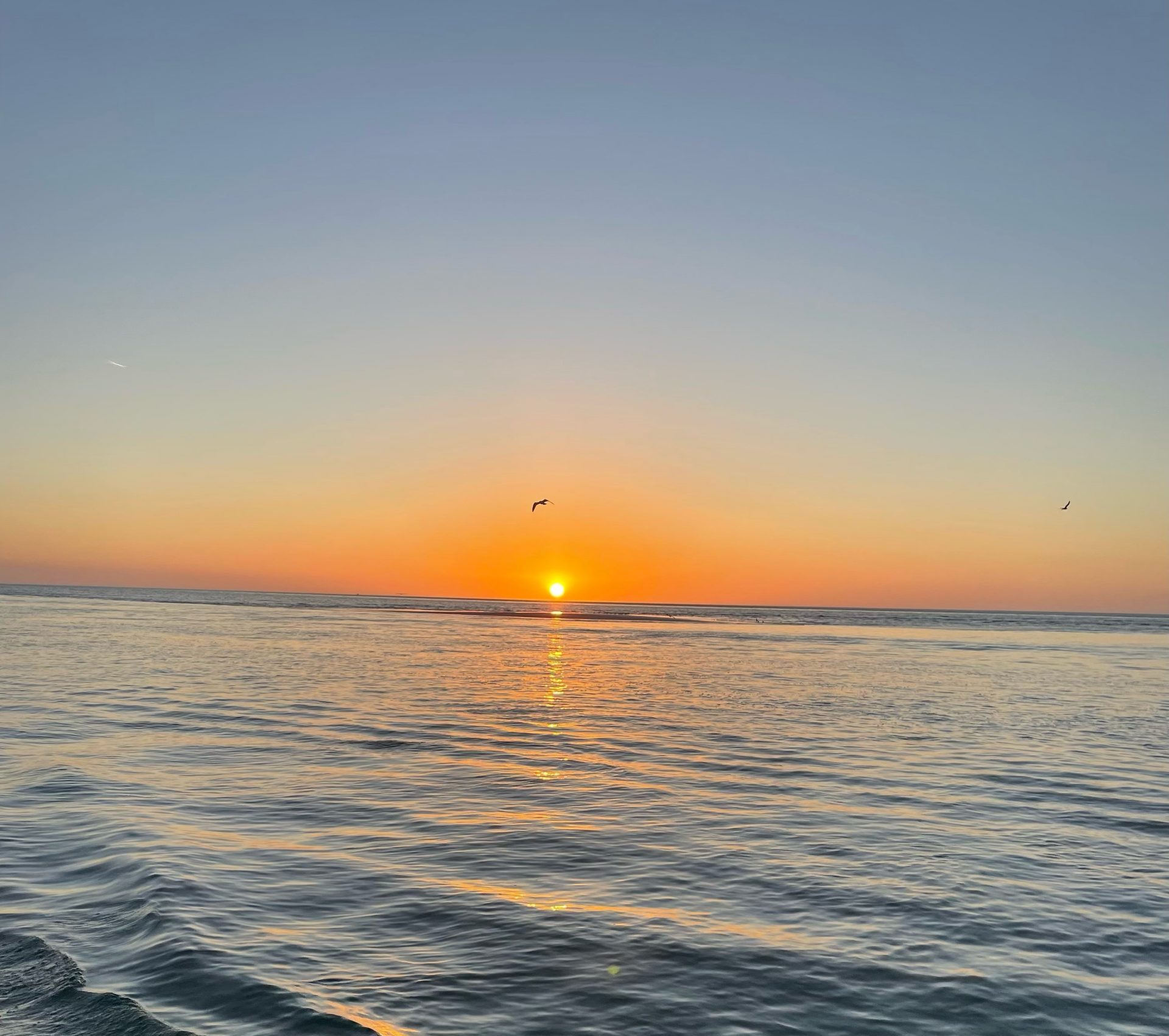 Ways you can get involved…
Stay informed: Sign up to our newsletter to stay in touch and get the latest on solutions for coastal hazards. 
Donate: Your support gives our researchers and students opportunities to make a difference and respond to pressing water issues that impact all Floridians – from monitoring hurricane impacts to mitigating red tide. 
Together, we can continue to investigate, innovate and inform long-term, viable solutions to Florida's water issues.