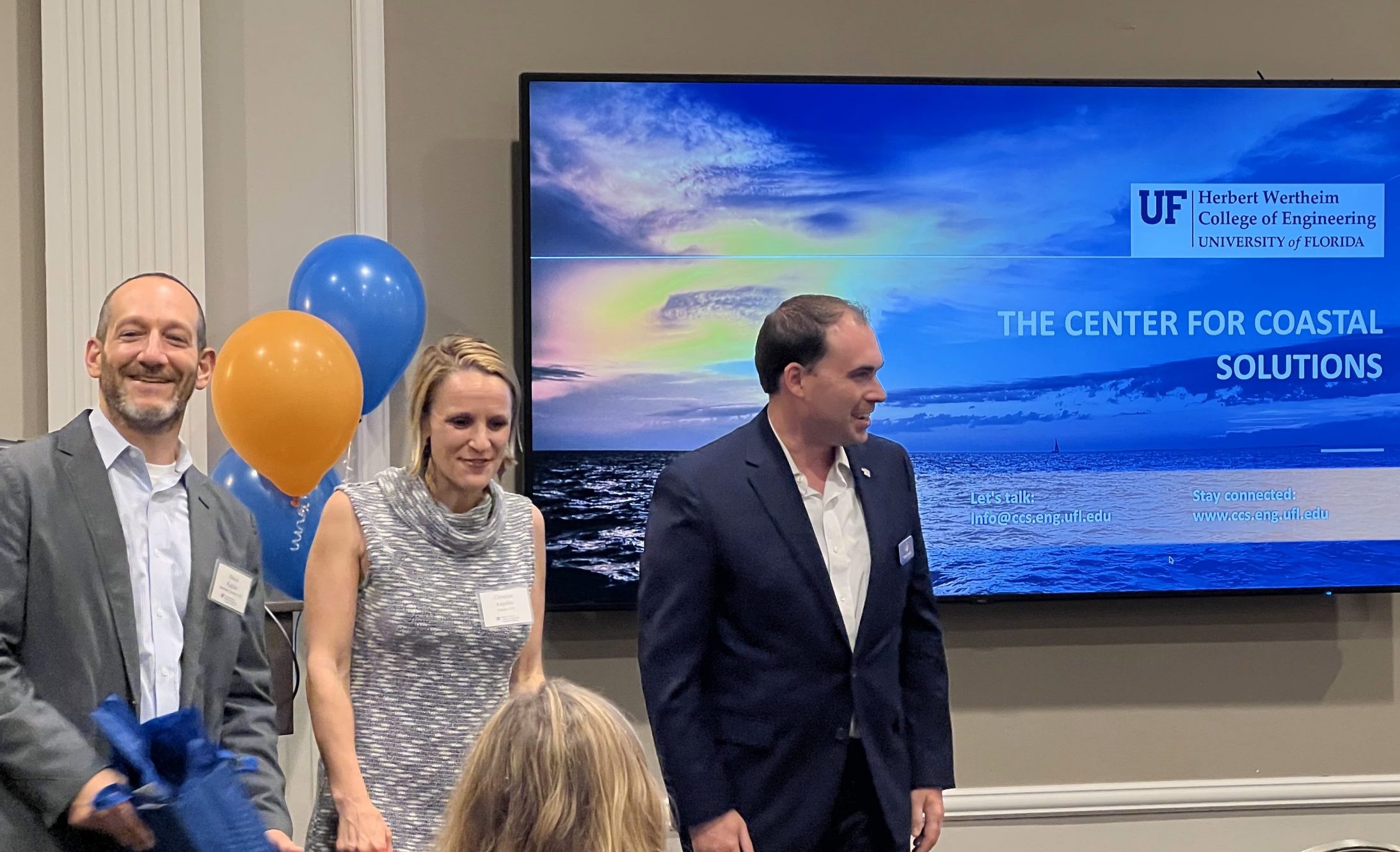 The Gator Nation Club in Sarasota got a sneak peek in March at a new AI-powered red tide detection system that uses UF's supercomputing power to fuse satellite remote sensing and field data. The model is part of a drive by the University of Florida's Center for Coastal Solutions (CCS) to develop high resolution, AI-powered tools that give decision-makers the best available information to analyze risks and take rapid action for improving water quality along Florida's coasts.
Sarasota, like many counties along the Gulf coast, is currently experiencing red tide, a harmful algae bloom that kills marine life and produces airborne toxins that can cause coughing, sneezing and teary eyes as well as skin irritation from contact with contaminated waters. A recent study by the CCS showed that human activity helps sustain and intensify naturally occurring red tide blooms in Southwest Florida. 
"This detection system will provide unprecedented spatial and temporal understanding of red tide bloom behavior and help guide management decisions to minimize bloom severity and exposure," said David Kaplan, CCS associate director.