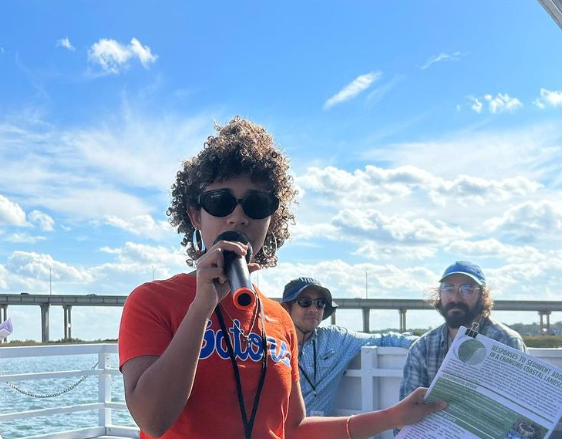 Stakeholders committed to saltmarsh restoration kicked off a thin layer placement project at a planning workshop in St. Augustine last month, part of an Engineering with Nature Project led by the US Army Corps of Engineers (USACE) in the area. Thin layer placement is a green solution that involves the addition of several centimeters of sediment to the surface of a marsh to compensate for elevation losses as a result of stressors like sea level rise. Using a mix of experimental and modeling approaches, the project team will quantify the effectiveness of these types of thin layer placement projects in sustaining wetlands in the region. 
During the workshop, 20 researchers from CCS and the USACE's Engineer Research and Development Center mapped out a work plan for the coming year. Later, representatives from the City of St. Augustine, Florida Department of Environmental Protection, St. John's River Water Management District, USACE Jacksonville District and the Florida Inland Navigation District joined the team on a visit to several field sites along the Matanzas and San Sebastian Rivers where they learned about the results of on-going experiments by graduate students Britney Hay and Adam Hymel, which will contribute to future saltmarsh restoration projects and improve thin layer placement techniques. The group also provided valuable input into the project plan and helped identify suitable locations in the area for adding the sediment.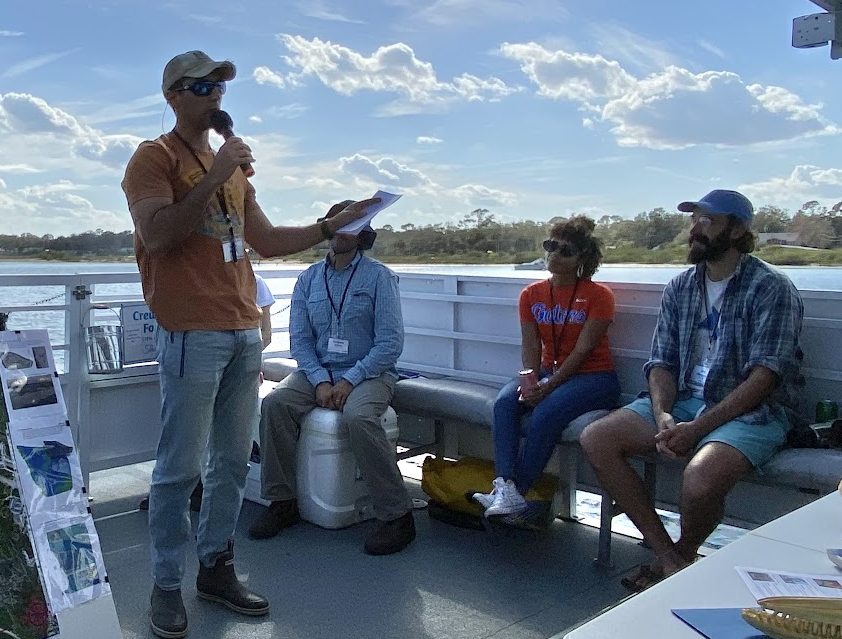 "I really valued the time taken by the stakeholders to share their insights and excitement about the project and what they wanted out of it," said Hay. "Science is always more fun for me when I know it's serving a purpose that is both valuable and valued by the community."   
The CCS team is grateful for the fantastic meeting space at the Guana Tolomato Matanzas National Estuarine Research Reserve and the expertise and enthusiasm of the Florida Water Tours crew during the boat tour.