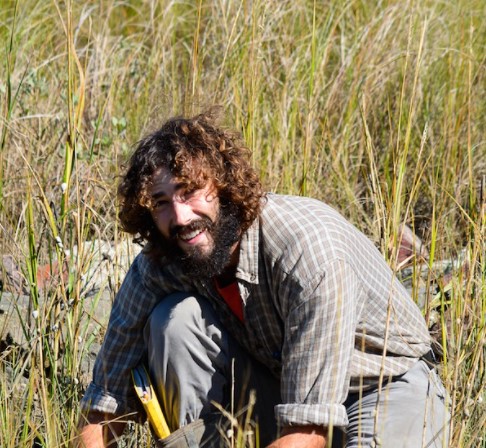 We're excited to welcome Dr. Joseph Morton to the Center for Coastal Solutions as a postdoctoral research fellow on an interdisciplinary project, funded by the U.S. Army Corps of Engineers Engineering With Nature (EWN) initiative. Along with Center Director Christine Angelini, a team of six PIs from the departments of Civil and Coastal Engineering (CCS), Environmental Engineering Sciences (EES), and Geological Sciences with expertise in coastal ecology, coastal engineering, and geomorphology are involved in this project. Dr. Morton will work with this team on interrelated ecological, oceanographic, and geomorphological projects along the Florida Atlantic coast.
Specifically, Dr. Morton will lead experimental field research focused on the vegetation-geomorphic feedbacks that mediate the resistance and recovery of coastal dune ecosystems and work with the EWN project team to design strategies to amplify coastal dune restoration success. The project will involve significant field research in beach and coastal dune habitats, interactions with our interdisciplinary team as well as other researchers and stakeholders within the Network for Engineering with Nature (https://n-ewn.org/) and beyond.
Dr. Morton is a community ecologist who has been living, researching, and teaching on the North Carolina coast for the past decade. He recently received his PhD in Marine Science and Conservation from Duke University, Nicholas School of the Environment. While he has diverse research interests, his work has largely centered around using manipulative field experiments to tease out the influence of behavior-altering parasites on coastal ecosystem structure, functioning, and stability.
Morton says "I love learning from nature and I am happiest when tromping through the mud. I'm very excited to be working with the many talented people in the Center for Coastal Solutions to help protect and restore Florida's coastal ecosystems."