Sweet Endings and New Beginnings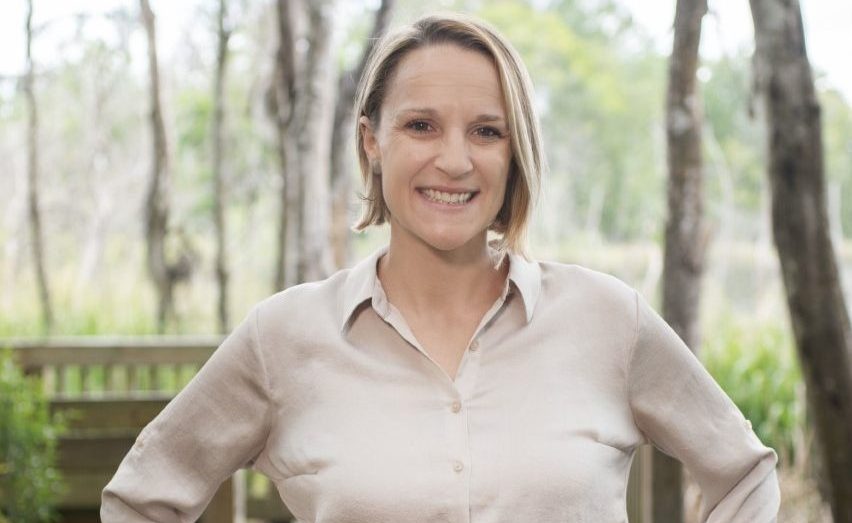 Dear Friends and Colleagues,  
Commencement season is upon us, and the campus here at the University of Florida is abuzz with optimism. Graduating students are happily wrapping up their final days nestled within the Gator community and looking with anticipation to the next phase of their lives and careers. Our faculty, staff and the swarm of parents that descend on campus during this time of year beam with pride as they reflect on the remarkable talent and potential of these students as they walk across the graduation stage and "go confidently in the direction of their dreams."   
In a similar fashion, the Center for Coastal Solutions (CCS) is celebrating completion of one of its largest and most comprehensive research efforts to date: the Peace River Basin (PRB) project.  The basin is a 2,300 square mile watershed that drains lands in west central Florida into the Charlotte Harbor estuary near Punta Gorda, located in Southwest Florida approximately 100 miles south of Tampa. The 12-month, $5.1 million initiative, sponsored by the Florida Department of Environmental Protection, involved a transdisciplinary team from CCS, UF IFAS Economic Impact Analysis Program, UF Center for Public Interest Communications and SAS. Its aim was to identify how and why water quality and the economy in the Peace River Basin have been changing, and to develop strategies for engaging communities to take action to improve water quality.  
Peace River Basin Project: Key Findings
The team, which included 27 experts from across campus, investigated the complex interplay of natural ecosystems, economics and stakeholder needs in the region, and made several important discoveries that have implications for water quality investment and infrastructure decisions:   
Water Quality Status: Nitrogen levels are high and increasing throughout the Peace River watershed and upper Charlotte Harbor estuary. While there are phosphorus hotspots in the upper and central watershed near Fort Meade, Zolfo Springs and Arcadia, phosphorous levels are declining overall downstream in the estuary.​ 
Vulnerability to Red Tide and Saltwater Intrusion: The movement of red tide from the ocean into coastal areas and intrusion of salt water into the Peace River are greatest when discharge from the Peace River and sea level are both low, which occurs in the dry season. When solar, sunspot cycles and lunar cycles overlap as occurred in 2017, this landward movement of red tide and salty water towards the coast is particularly pronounced.  
Economic Trends: The economy of the PRB region is growing and rapidly transitioning: Real estate, development and service sectors are booming​ while employment in mining and agriculture is declining. 
Economic Vulnerability to Water Quality: We found that recreational fishing is more affected by red tide in the coastal counties of the region than others in Florida. Of note, stone crab harvests, the second most economically important fishery in the region, decreased by more than 40% during red tide events.​ 
Information Needs of Stakeholders: Members of the public and policy makers want real-time, accessible, and data-driven insights on water quality risks, delivered as straightforward stories or graphics. Most of the people we interviewed find current dashboards to be too old, complex and not useful for decision-making.  ​ 
Initiating Collective Action to Improve Water Quality: In interviews, many stakeholders indicated a preference for 'calls to action' that come from communication channels they trust. Many also reported feeling a personal responsibility for protecting water quality.  
Development of Decision Support Tools
While water quality is declining in the region, there are solutions. Our water quality research, for example, revealed that removal of septics in the northern and southern PRB watershed where they are particularly dense offers a promising opportunity for reducing potential pollution. A key output of the project was the development of a well-calibrated model that will allow stakeholders to run multiple scenarios resulting in data-driven investment and infrastructure decisions while also providing the best environmental outcomes.  
The project resulted in several other innovative and scalable technologies. Chief among them is a new AI-driven monitoring and detection system for red tide and chlorophyll a in complex coastal waters. Additionally, we created new techniques for conducting finely tuned trends analyses using the state's largest water quality and economic data sets. During the project, we also improved our watershed hydrology and coastal estuary circulation forecasting systems.   
These tools form critical parts of the CCS Decision Support System which is helping to identify root causes of water quality issues, rapidly simulate and test potential solutions, and generate unbiased, optimized actions for decision makers to address ​​coastal hazards.   
Like our students, we move forward with confidence in our ability to make a difference, leveraging our world-class science platform, collaborations across campus, and acceleration of new technologies.  
As we look to the future, we are pursuing diverse opportunities to build on the momentum of the Peace River Basin project and continue to innovate solutions to confront some of the wicked water challenges we face in Florida.