Ray Carthy is fascinated by edges. 
"Edges are important. Beaches are the edge of the land and edge of the sea, and important things happen at beaches. It's where a lot of change happens, a lot of transitions," said Carthy, who is assistant unit leader for the Florida Cooperative Fish and Wildlife Research Unit, a collaboration between the U.S. Geological Survey, the Florida Fish and Wildlife Conservation Commission, and the University of Florida to advance research and education. "They're also fragile, and it's important to maintain the balance that keeps them viable."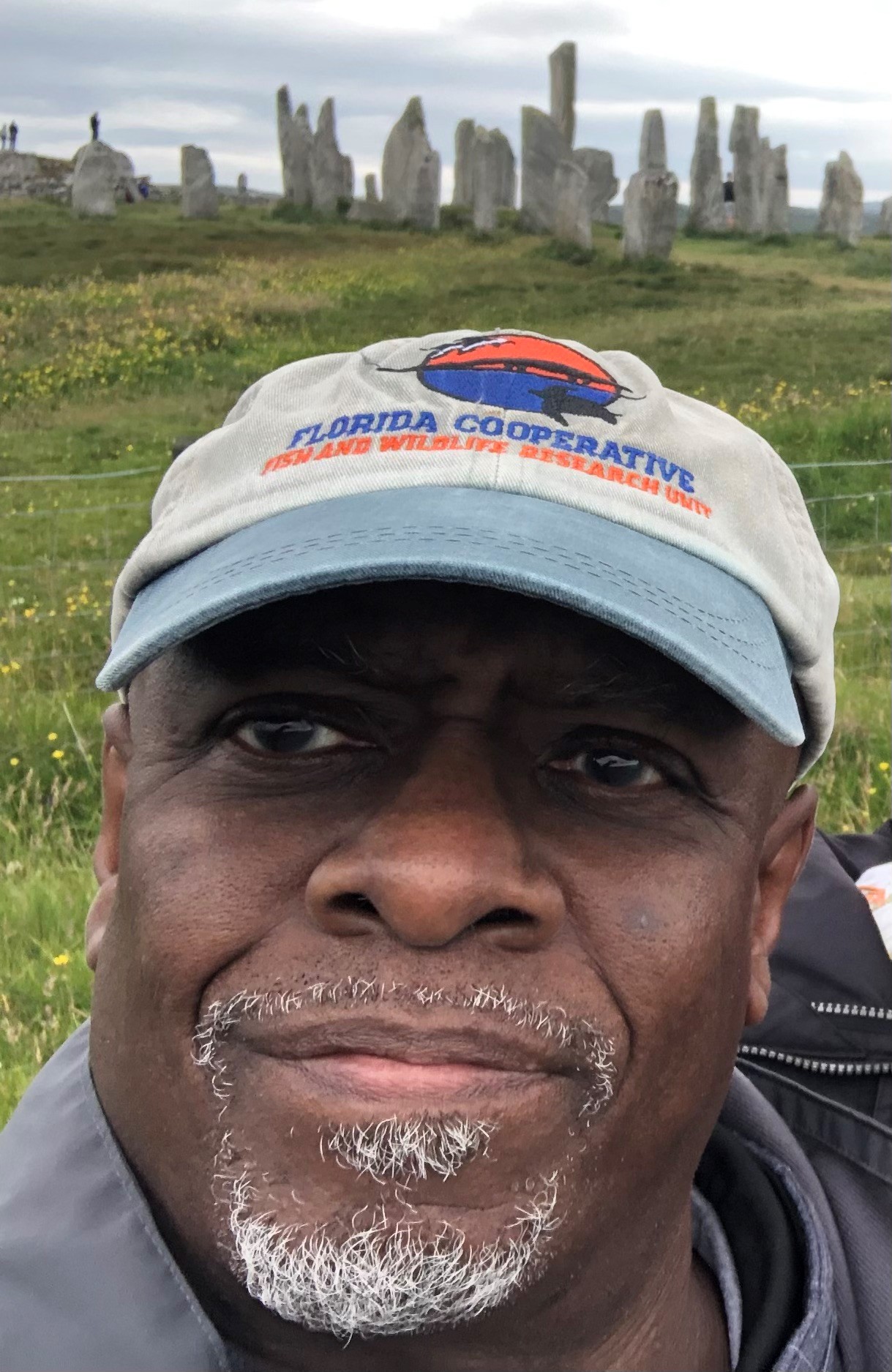 Unlike some eggs that are independent of their environment, sea turtle eggs have a lot of exchange with the environment outside their shells, including moisture, temperature, and gas exchange. These factors impact development such as the sex of a sea turtle, highlighting the importance of Carthy's work in defining the parameters of a good nesting beach.  
Carthy's in-water research is critical in defining where organisms are, where they're foraging, and which habitats are important for them. This information can identify areas where it's important to minimize human impacts to preserve both the habitat and the species and their role in the larger ecosystem. 
One of Carthy's favorite memories is of sitting on a nesting beach waiting for turtles to come up to nest. 
"Just being out there with them at night in that environment and seeing these animals that live 99% of their lives in water, where they're so graceful and they move so freely yet, they have to come up on this beach to lay their eggs to carry on their life cycle, and they're hit by gravity, slow and lumbering, but it's just the beauty in them," said Carthy. 
Before joining the University of Florida, Carthy worked at multiple departments in the Smithsonian's National Museum of Natural History and did volunteer consulting work for the Ocean Conservancy. He received his bachelor's degree in ecology at Manhattan College, master's degree in aquatic and terrestrial ecology at Slippery Rock University, and a Ph.D. in ecology and physiology of marine turtles at UF.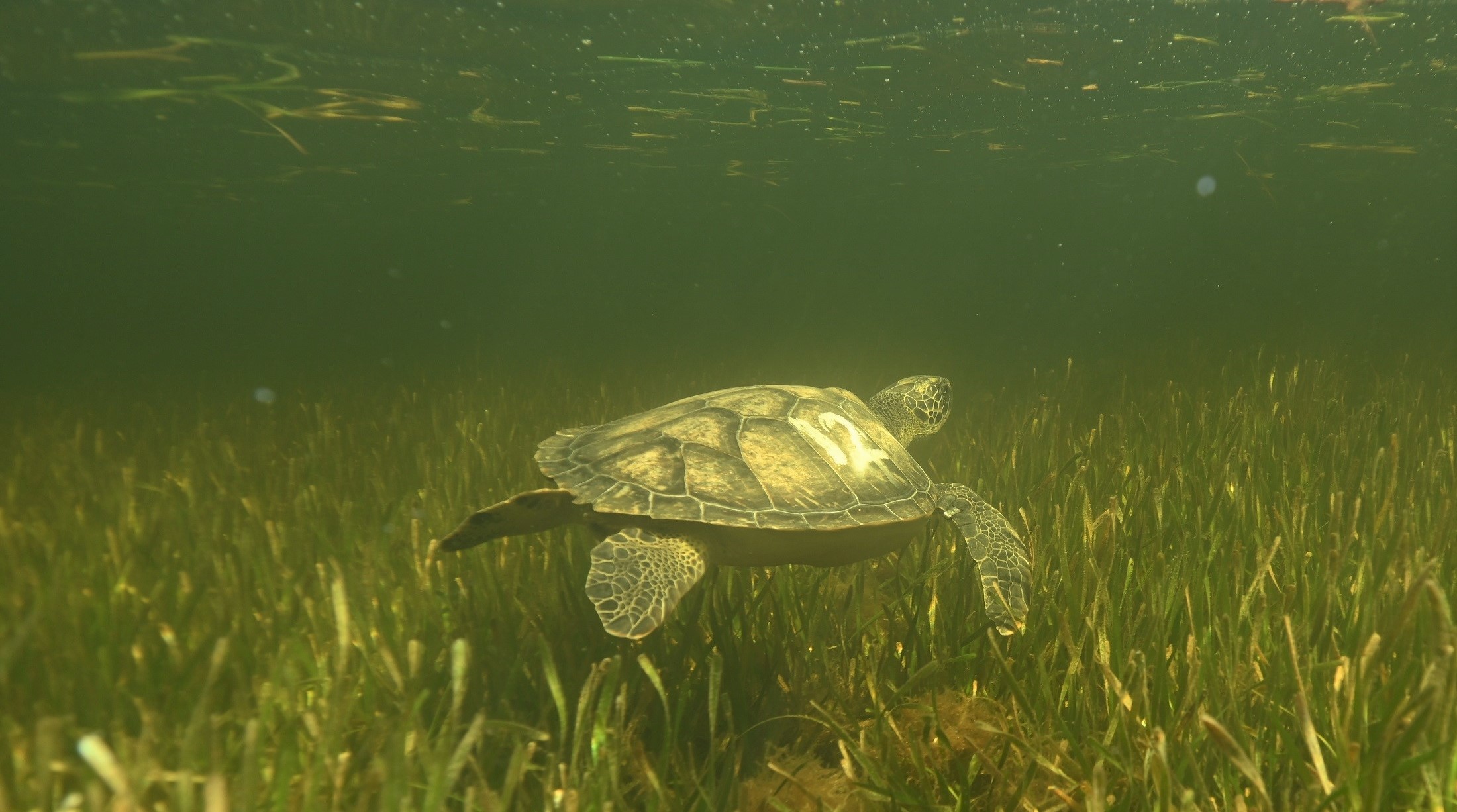 Carthy also serves as the program director of the UF Uncrewed Aircraft Systems Research Program (UFUASRP), where he collaborates with UF associated professors Ben Wilkinson and Peter Ifju to utilize drones for natural research applications.  
"Ray Carthy and I have worked together, for the past 15 years, with other researchers in the Unmanned Aircraft Systems Research Program (UASRP) at UF, where folks from natural resources, geomatics, and mechanical and aerospace engineering solve problems specific to natural resources," said Ifju.  
In the past, Ifju says, when drones were just beginning to come onto the scene, entire systems were built from scratch. "Whenever there is no off-the-self solution for a specific application, we develop one by combining our expertise," said Ifju. "Recently we have been doing applications related to water. Ray is a sea turtle expert and therefore his involvement is very relevant these days. My students and his share a lab together. He has been an excellent colleague of the years."