Researchers from Florida and South Carolina deployed robots 300 feet inside an underwater cave system in Orange Grove, Florida in April to collect data for mapping the system. Md Jahidul Islam, Ph.D., assistant professor of the Electrical and Computer Engineering at University of Florida and members of his lab collaborated with Ioannis Rekleitis, Ph.D., associate professor at University of South Carolina, to collect visual data with BlueROV2 and Chase–M2 robots alongside human divers. Such experiments prove the benefits of using robots along with human divers for inspecting and mapping cave systems that are often risky and inaccessible to humans.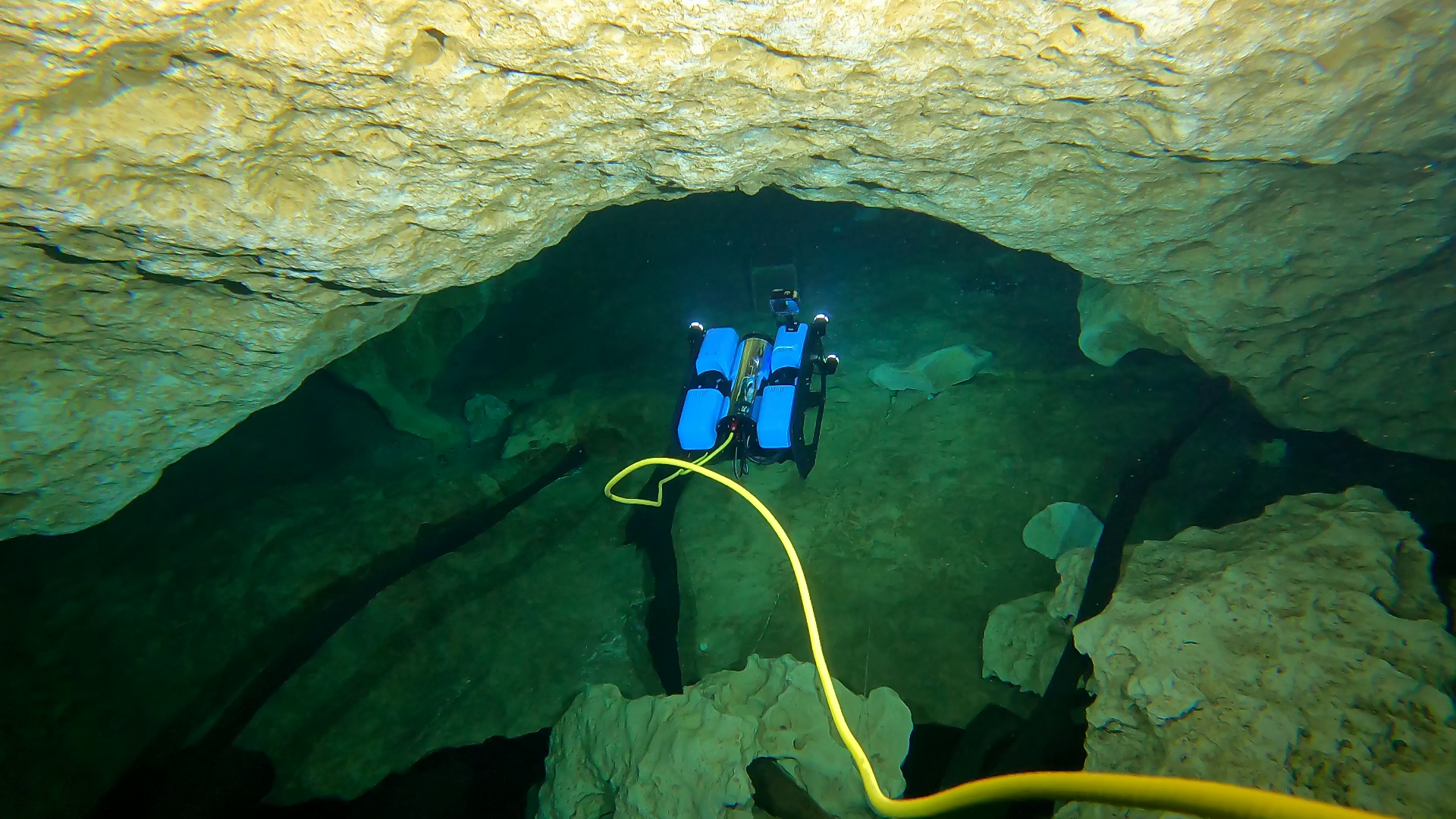 Underwater caves play a crucial role in groundwater flows in Karst topography, a type of landscape featuring sinkholes, sinking streams, caves, springs, and other characteristic features. Almost 25 percent of the earth's population relies on Karst's freshwater resources. In the United States, withdrawals from bedrock aquifers accounted for 23 percent of freshwater withdrawals. More water is withdrawn from the Florida aquifer than from all other carbonate aquifers combined, which is why monitoring the water quality and mapping those topographies are critically important. 
Underwater cave exploration and mapping by human divers, however, is a tedious, labor-intensive, extremely dangerous operation even for highly skilled people.  
"Our robots help human divers by collecting water quality data, topography mapping information, and navigating through the dangerous cave regions autonomously," said Islam. "This will help us explore the unexplored, map the unmapped and reveal archaeological mysteries of underwater caves." 
The information collected from the underwater cave system provides stakeholders with information to better assess and manage public accessibility and safety. Caves also provide an important source of drinking water that can be monitored long-term with robots and sensors to analyze changes to water quality due to climate change. The sensors used on robots offer an affordable solution for long-term monitoring.  
"Being in Florida puts us in a ripe place to work on environmental safety," said Islam, affiliate faculty of the Center for Coastal Solutions. "My lab and our collaborators are trying to pioneer the way, so the next robot technologies are centered in Florida."  
Next month, the team will deploy robots and collect data from caves in South Florida to further expand their knowledge base of cave systems in the state.