University of Florida PhD student Nick Chin is using artificial intelligence to identify and quantify the dynamics of one of southwest Florida's most pressing environmental issues: red tide.  
Chin, from the Kaplan lab, presented this research at the American Ecological Engineering Society (AEES) in Tampa in early June, which will support the groundwork to identify relationships to drivers of harmful algal bloom (HAB) stages, such as initiation, growth and termination.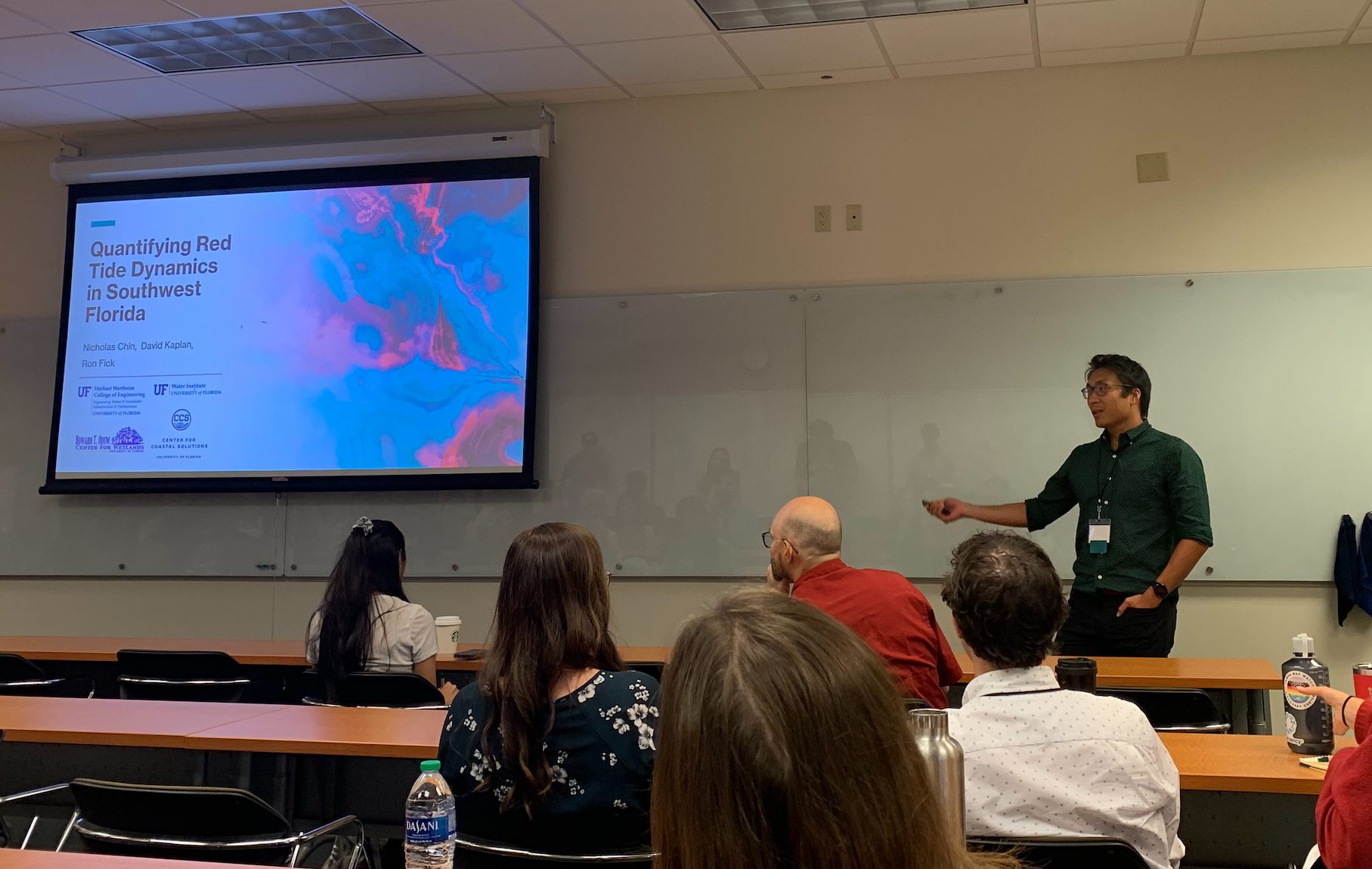 To gain clearer insight into bloom event patterns and severity over time and space, Chin used a self-organizing map (SOM) neural network. 
"SOMs are a technique used to reduce the dimensionality of a dataset," said Chin. "One of the difficulties in dealing with these individual maps is the number of days — my research has over 6,000 days of maps — and understanding the sequential patterns within them. For instance, it can be hard to quantify when a bloom looks to initiate closer to Tampa Bay and spreads south vs when a bloom may initiate closer to Sarasota and spreads in a north and south direction towards Tampa Bay and Charlotte Harbor respectively. A SOM creates clusters from the input data and each of the individual maps can be 'mapped' to one of the clusters. Clusters more similar to one another are literally closer together in the grid. This technique has shown promise in identifying prominent representative positions during bloom events and may provide clarity to how blooms transition in between states."  
Chin joined several CCS graduate students who attended the conference this year to share some of the ways their research is being applied to address coastal hazards.  
The AEES meets annually to promote the development of sustainable ecosystems through the integration of society and its natural environment and provides educational, professional development and research opportunities. This year's conference focused on Nature-based Solutions for Resilient Communities with about 200 attendees in academia and industry who shared innovative ideas on ecological engineering solutions for global environmental challenges.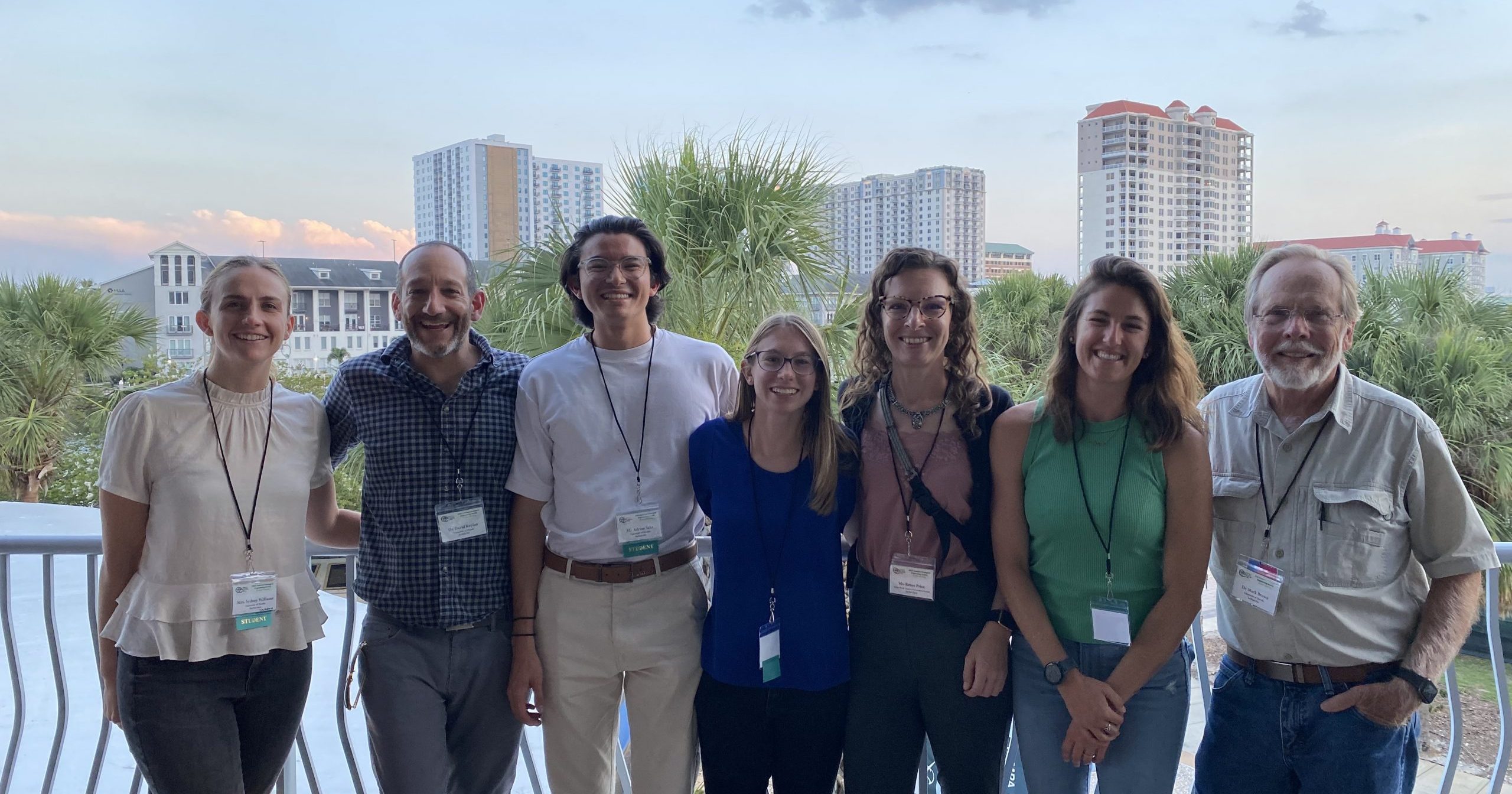 "Nature-based solutions embody our capacity to harness the engineering systems nature has already developed instead of traditional artificial processes, allowing us to create sustainable solutions which benefit both humans and the environment," said Adrian Sakr, a graduate student in the Altieri Lab who won second place in the poster competition for his work on oyster garden structures and materials.