As hurricane season kicks off, scientists continue to keep an eye on how coastal dunes change in response to landfalling hurricanes and storms that pass offshore. A team led by Peter Adams, Ph.D., associate professor in the Department of Geological Sciences and lead for the CCS Geospatial Group, is measuring how these processes change the coast on the surface and underwater.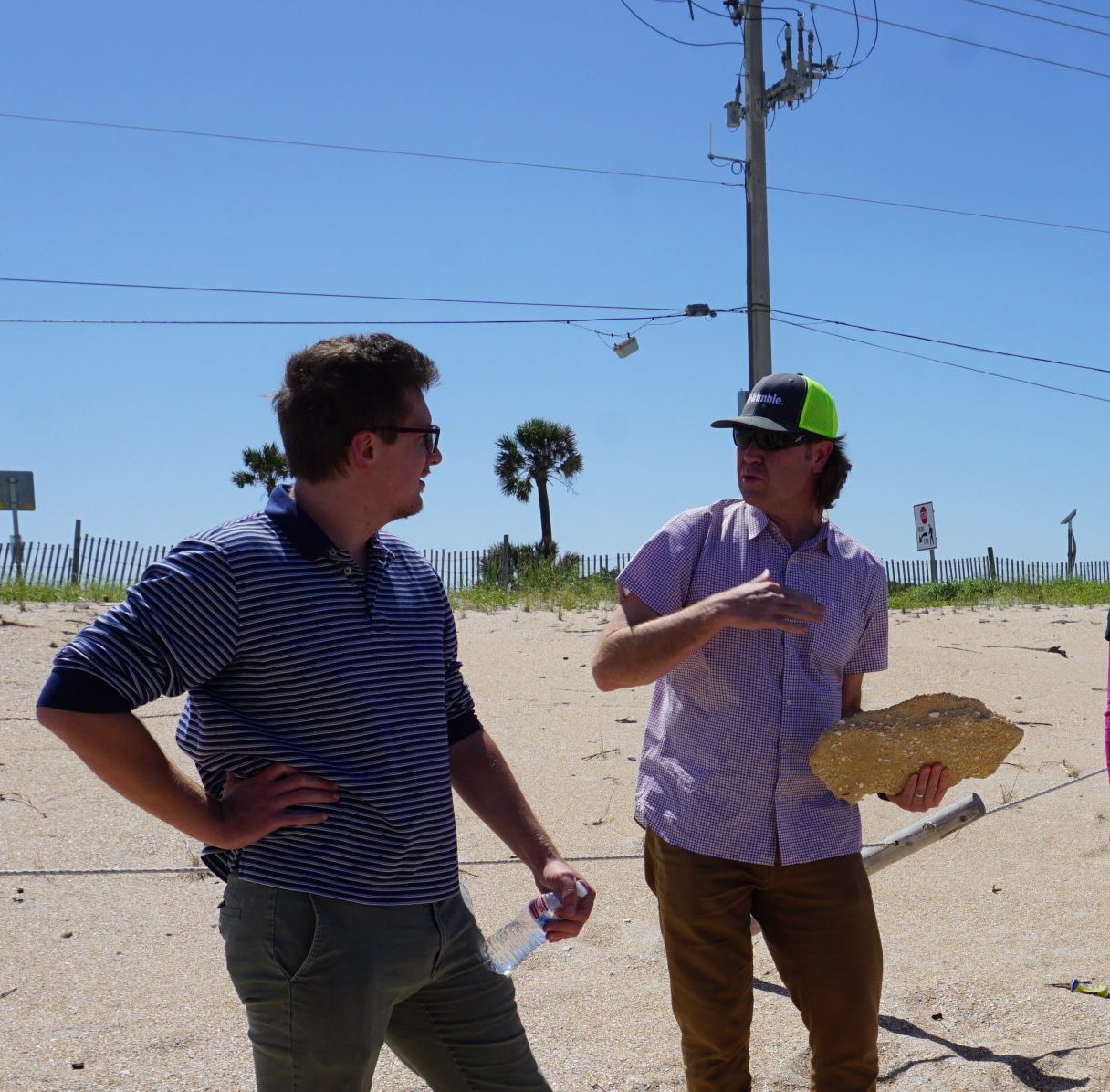 "The inlet at Matanzas near St. Augustine is a very active, dynamic feature," said Adams. "The changes that are occurring as a result of storms or seasonal patterns in different currents govern how the water moves into and out of the inlet and how much sediment it draws. If there is a big storm and it takes a big bite out of the dunes and drags that material offshore, we need to know if the material is being removed from that sand-sharing system between dunes and offshore bars."      

This work to understand how dunes grow, adjust and stabilize, part of the Engineering With Nature project, is critical for guiding dune restoration and for the protection of coastal communities. Adams and his team aim to understand how physical processes like waves and currents shape landscape features such as dunes, beaches and inlets. While directly observing how these systems are changing is informative, advancements in technology increase the ease and cost-effectiveness associated with collecting data.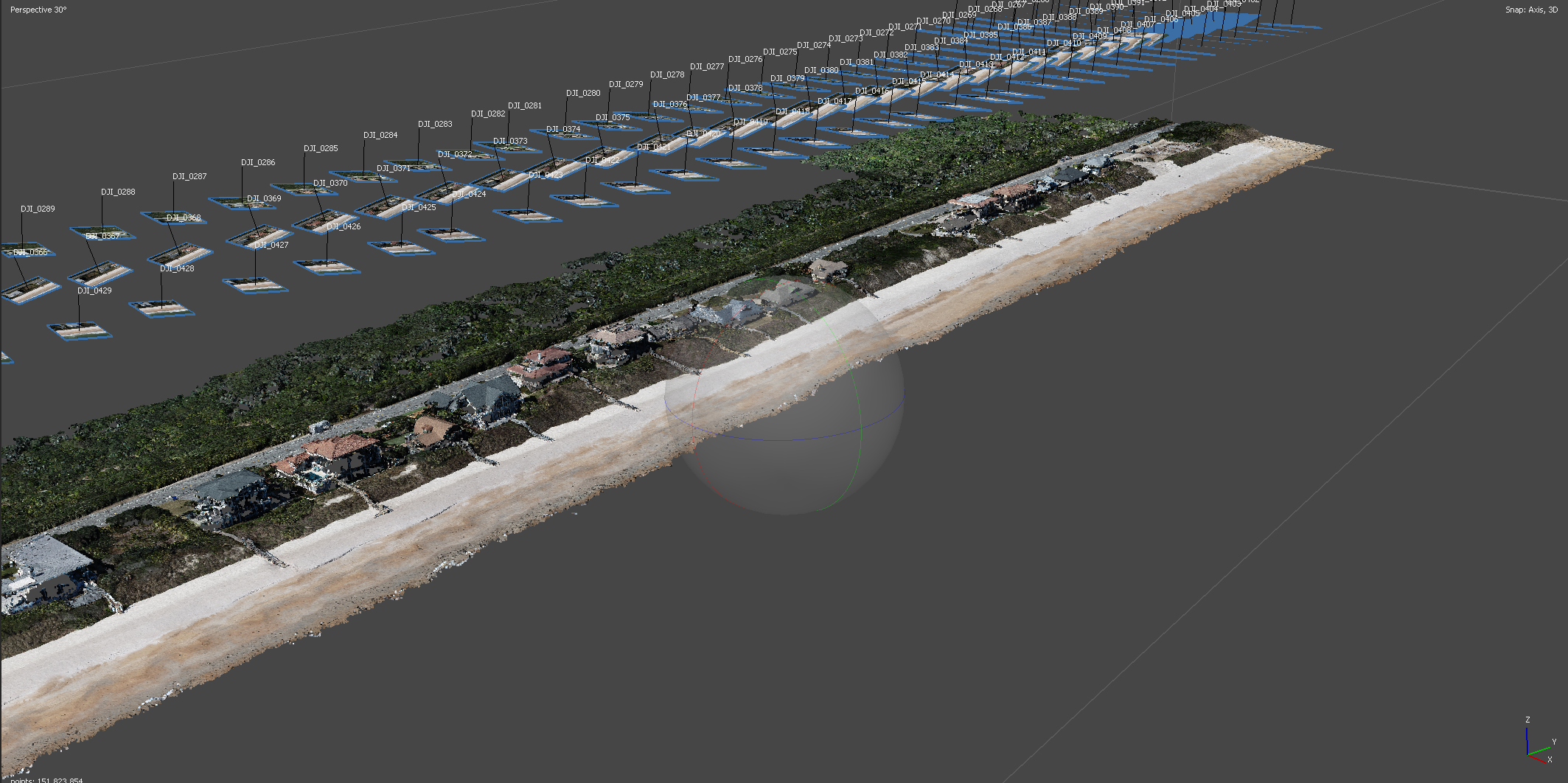 This work is complemented by modeling done by Maitane Olabarrieta, Ph.D., an associate professor in the Department of Civil and Coastal Engineering. These models can mimic the work done in the field and provide insight into areas that the team is not measuring, as well as ideas for locations to deploy instruments.  

"What's really helpful about these advances in technology is that it allows us to take a broad-scale opening look at an area and quickly identify where we should be focused," said Adams. "We used to have a tradeoff, either you could map a broad-scale area with low resolution, or you could map a small area with high resolution. Now, the detail is coming along with the broad range simultaneously."