Todd Van Natta loves going to work, wherever that happens to be on any given day. As director of field research for the Center for Coastal Solutions (CCS), Todd oversees field work for multiple complex projects in different locations throughout Florida and the Southeast region.  
"I'm the luckiest person in the world, I really feel that way every day I come to work," said Todd. "I got into fieldwork because I wanted to drive boats, get a sunburn, scuba dive and be outside."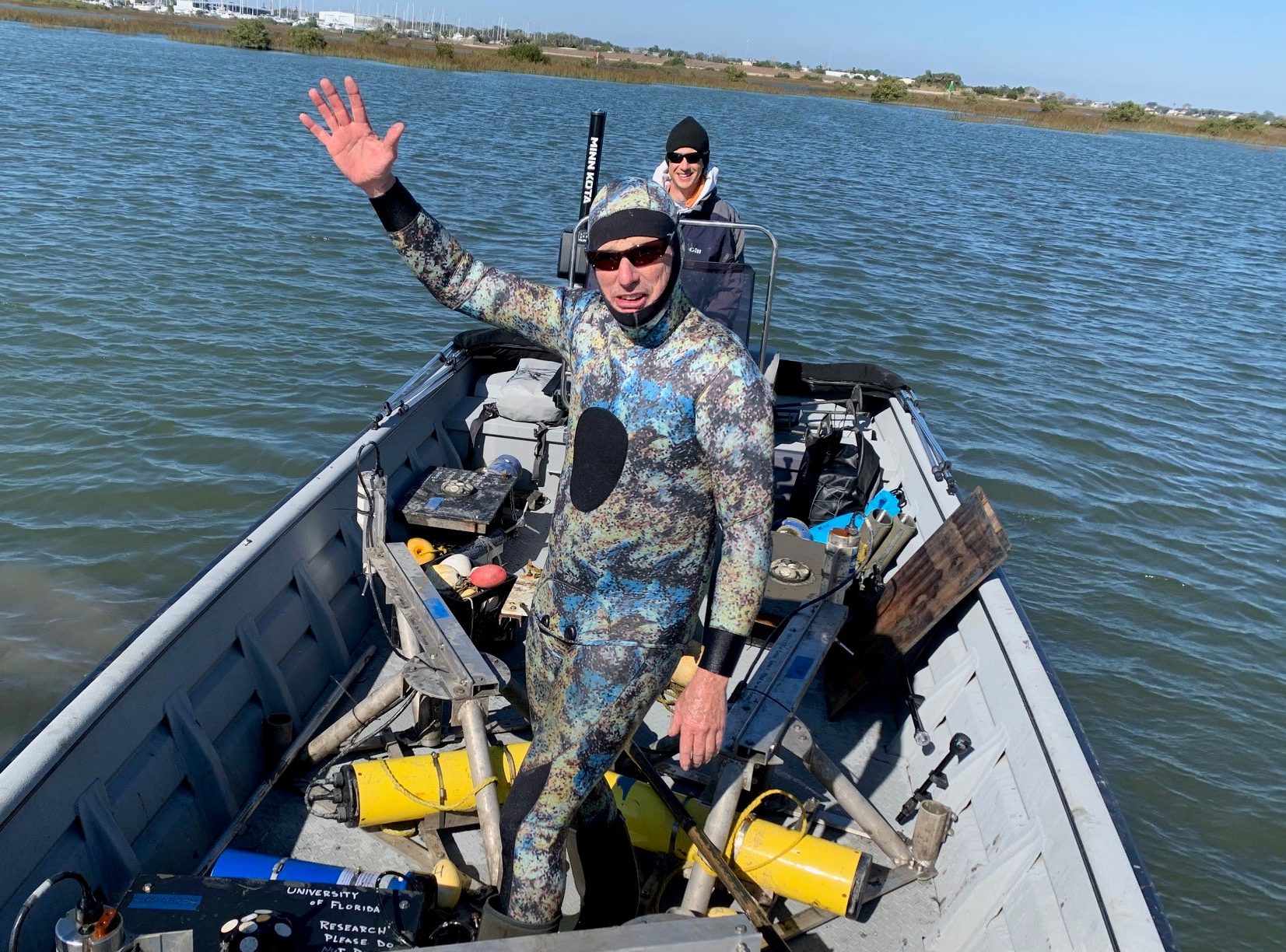 Todd's wide-ranging skills, acquired during a career that has taken many twists and turns, make him a unique fit for his role at the center. After a stint in the navy, he worked in construction (he's currently building his own house here in Gainesville), on ranches, at a coastal research lab while a student at the University of California Santa Cruz, and once owned an automobile shop.
Todd and his team of field technicians are integral to the production of high-quality science at CCS. Their work takes them to many different places, from muddy marshes off Sapelo Island, Georgia to coral reefs in the Florida Keys, where they often encounter challenging conditions such as high temperatures and tropical storms, especially in summer when most field work happens. Whatever the weather, the team stays focused on the collection of consistent and repeatable data in support of solid research. 
"Todd cares very much about those he works with and works impressively hard to meet project timelines and keep his team safe," said Research Coordinator Shannon Myers. "As a new member of the CCS field crew, and continually learning more about how this program developed, I am quite impressed by all that Todd has accomplished during his tenure as CCS field director. And it goes without saying that if not for the incredible synergy between Todd and the passionate PI's he works for, the infrastructure or success of many of CCS' projects would not be where it all is today."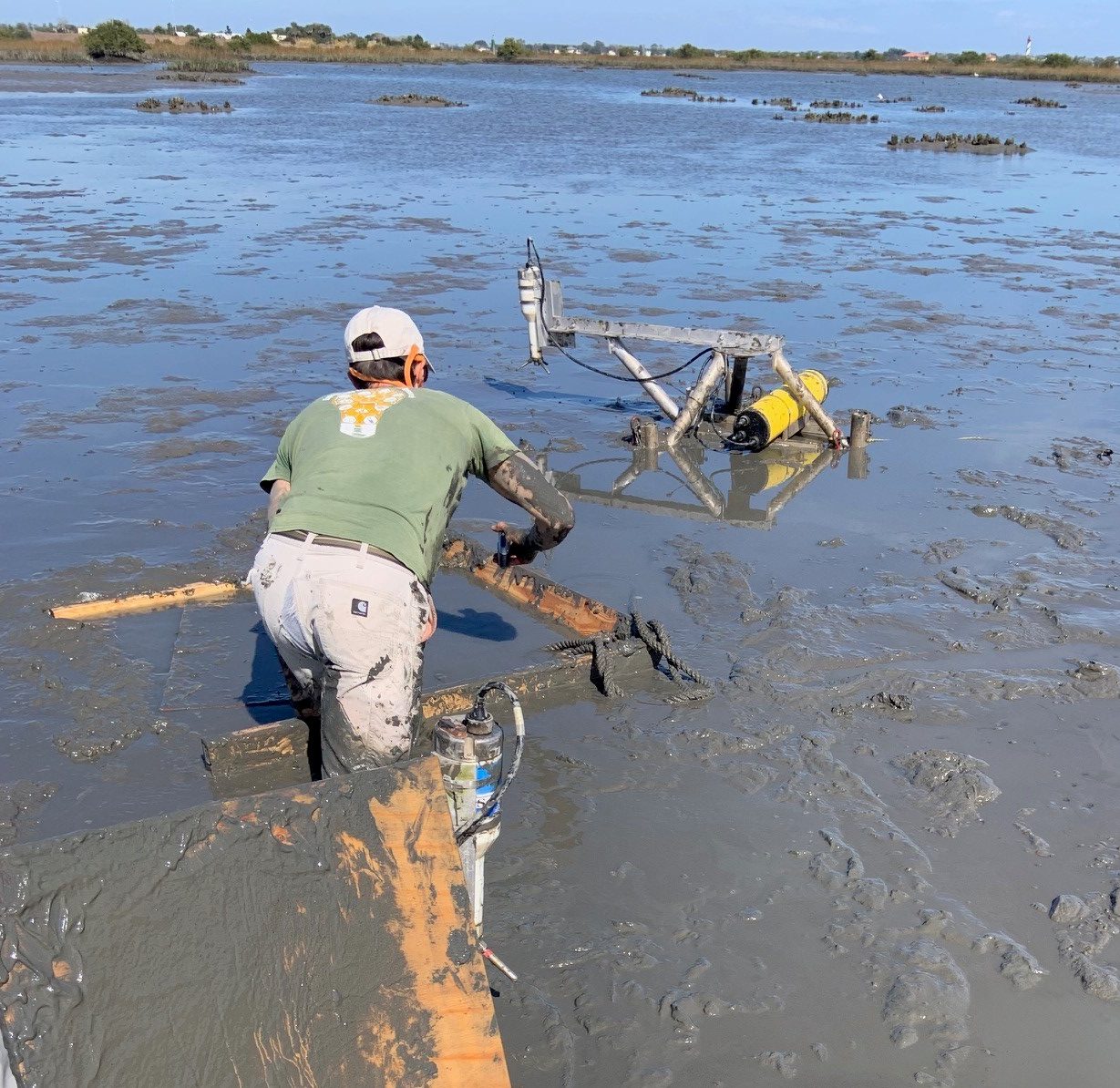 Todd's team, all of whom have backgrounds in science and technology, bring a diverse set of technical, problem-solving and observational skills to ensure each project is successfully executed.
"The extensive fieldwork done by Todd and his team backstops dozens of our research projects and is essential to the hands-on training we can offer to our students," said Christine Angelini, CCS director and associate professor at the Engineering School of Sustainable Infrastructure & Environment. "We are so grateful for their incredibly hard work, creative troubleshooting, technical know-how, dedication to safety, and for the spirit of fun and adventure they bring on the road."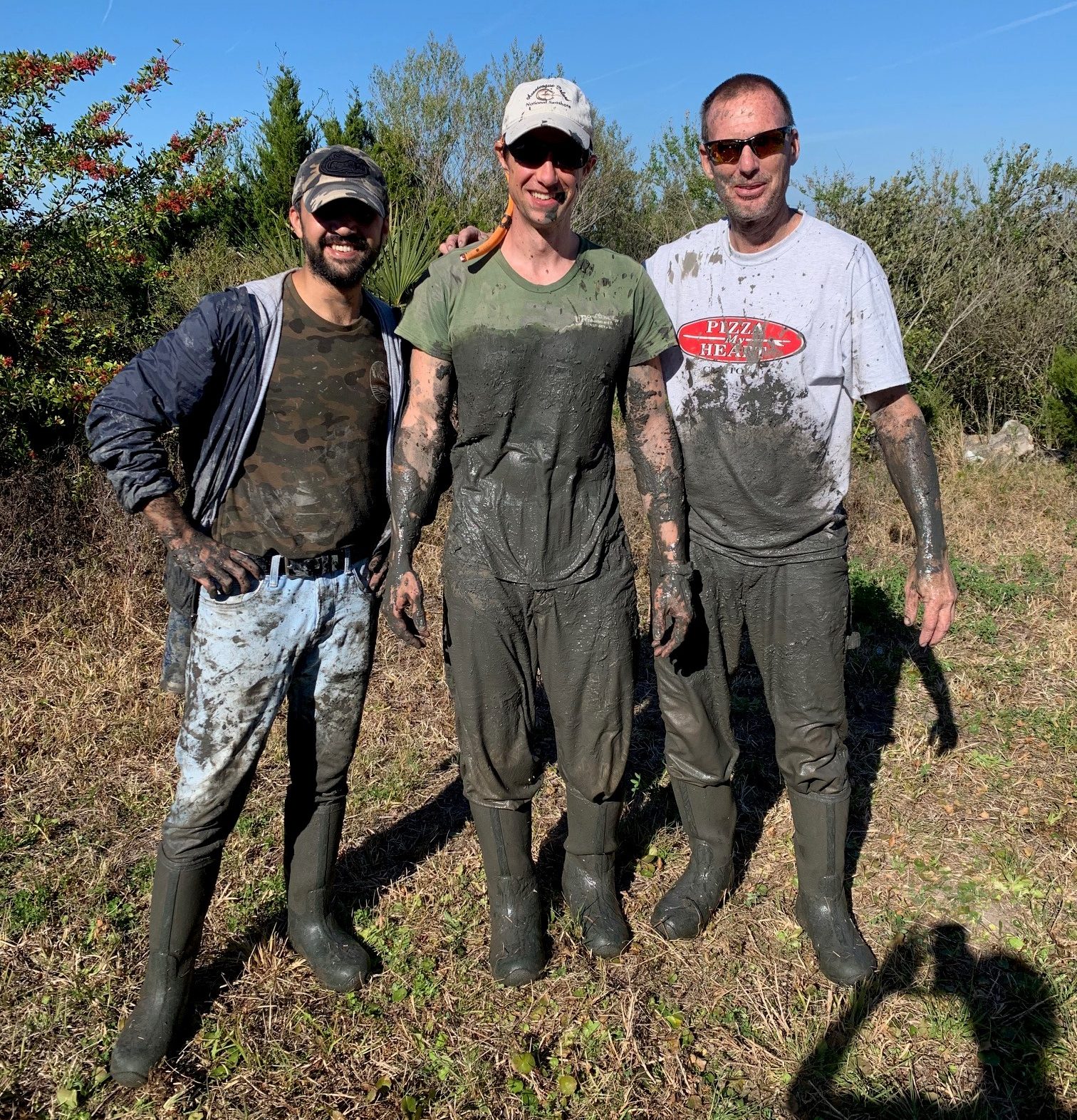 Despite the physical demands and rigorous manual nature of the job, Todd enjoys being outdoors. "The marsh is harsh," quipped Todd. "I'm toting instruments, dragging things underwater, taking pictures, looking for instruments. But when I stop and breathe, it's just me and it's quiet. When I'm underwater, I'm also at peace, and I can't imagine any other place I'd rather be."