We are extremely excited to announced that we have hired Matthew DePaolis as the Florida Sea Grant/Center for Coastal Solutions Coastal Policy Analyst Fellow for the 2021/2022 academic year. Matt graduated from the University of Oregon with both a law degree and a graduate degree (M.S.) in Marine Biology. Oregon is one of the top ranked environmental law programs in the country. Matt will work with FSG Legal Program and UF Law Conservation Clinic Director Tom Ankersen, Center for Coastal Solutions Director Christine Angelini, and faculty affiliated with the Center in the College of Engineering and across campus on the range of issues at the nexus of science, engineering and policy. Matt will assist Ankersen and Angelini in the "Coastal Policy Lab," a unique experiential learning program that will feature an equal number of law students from the UF Law Conservation Clinic and Engineering and Science graduate students affiliated with the Center. Matt will start after the Bar exam in early August.
Matt also has serious Florida in-water chops.  In his own words: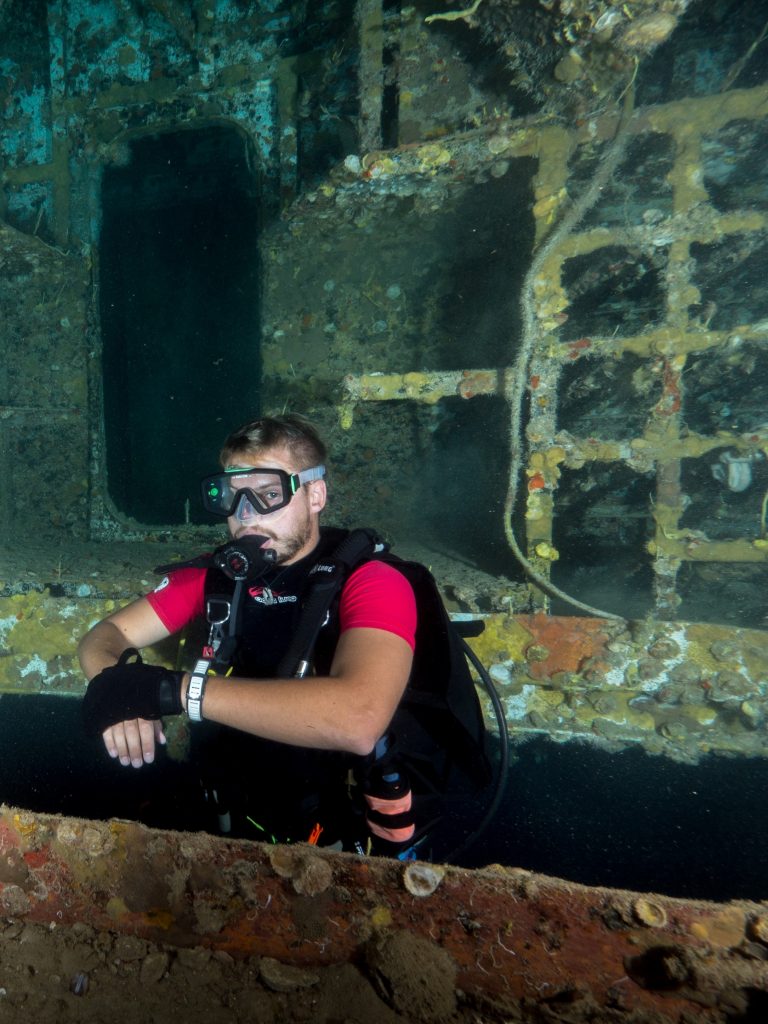 From an early age I have always had a connection to marine and coastal areas. Whether snorkeling and body surfing while visiting Florida on family vacations, or exploring pacific northwest tide pools while growing up in Washington, the ocean always provided countless hours of entertainment. After an undergraduate study abroad spent learning how to do field research in the Turks and Caicos, I graduated and went to work for the Shedd Aquarium assisting with two projects, a lobster and lionfish survey in the Bahamas and tracking Arapaima in Guyana. After finishing those projects, the next couple years were spent alternating between teaching like-minded people how to explore the ocean safely as a dive instructor, and studying coral diseases at Mote Marine Lab in Sarasota. Spending so much time around the ocean and working with fellow scientists to try to expand our understanding, I realized that there was a niche at the nexus of science and policy that needed to be filled in order for effective marine protections. In order to fill this gap I went to the University of Oregon in order to get a J.D. and an MS in Marine Biology. I am very excited to be the Coastal Policy Analyst for the Center for Coastal Solutions, and looking forward to applying what I have learned from his career in the water to help protect Florida waters.